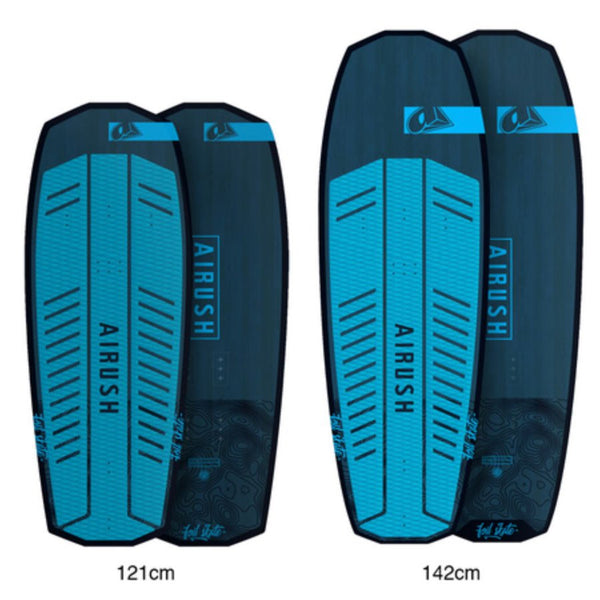 FREE
SHIPPING
100% MONEY
BACK GUARANTEE
ONLINE
SUPPORT 24/7
Airush Core Foil Skate Foilboard 2020
The Foil Skate offers a twintip style construction to foil riders. When compared to higher volume foil boards, the Foil Skate is easy to launch as the board sits lower in the water, specifically if you are used to riding twintips. The stiff wood core creates a very stable ride and is extremely durable. The Foil Skate includes low drag foil inserts, and optional fin connections opening up the option of traditional skate style directional riding without the foil.

- Durable TT construction Foil Board.
- Comes kitted with straps (x2) and fin hole plugs.
- TT fins are available as Spare Parts for those who want to use these boards as a finned Skimboards.
- Lightweight durable top sheet.
- Midweight triaxial fiberglass.
- Scratch resistant bottom sheet.