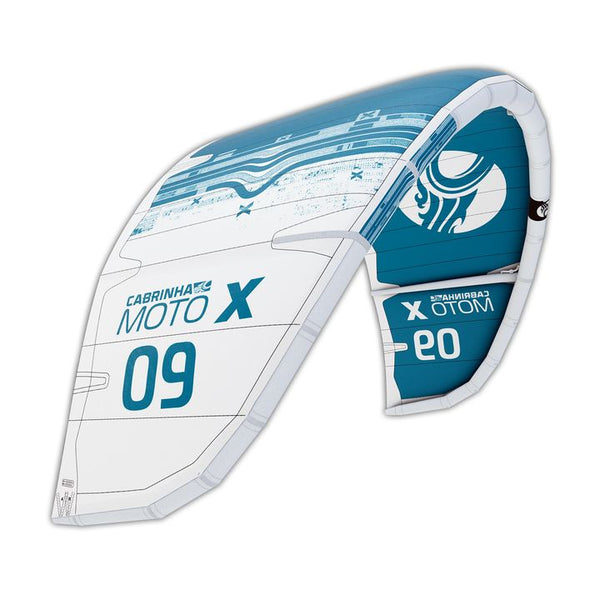 FREE
SHIPPING
100% MONEY
BACK GUARANTEE
ONLINE
SUPPORT 24/7
If you're looking for the most versatile kite on the market, the Cabrinha Moto X should make your list. Perfect combination of features that make the new Moto ideal kite for those mixing up riding a TwinTip, surfboards and foil. Jumping characteristics have been vastly improved since the previous model, as is the hangtime. Where the new model shines, is the smoothness in which the kite travels through the wind window. This directly translates into an epic lift with progressive power delivery.
MOTO X STARTS GETTING DELIVERED IN MID APRIL
Being a pretty fast kite, the Moto X is an ideal choice for strapless riders and foilers. The drift is pretty spectacular and for most riding conditions it's the ideal crossover kite for majority of riders. Sitting in the perfect position in the wind window, Moto rides the waves with you, without pulling you off the wave nor it will backstall when charging down the line.
No matter if you've been kitesurfing for years or you're just getting into the sport, the Moto X is the kite that you won't outgrow.
Key New Features:
NEW: Refined lightweight canopy design for reduced weight and reactive performance
NEW: Static low elongation bridle for improved reactive feel
NEW: Sprint 3.0
NEW: Ultralite bladders for an overall lighter weight kite
NEW: Trailing edge EVA rigidity battens
Nano Ripstop Canopy, the benchmark in durability, stability and responsiveness
NEW: HTD Lite: Lightweight ultra rigid Dacron
NEW: Bi-direction Pure Profile Panels: the smoothest & 3d correct canopy shape
NEW: Durable TPU Leading edge bumpers