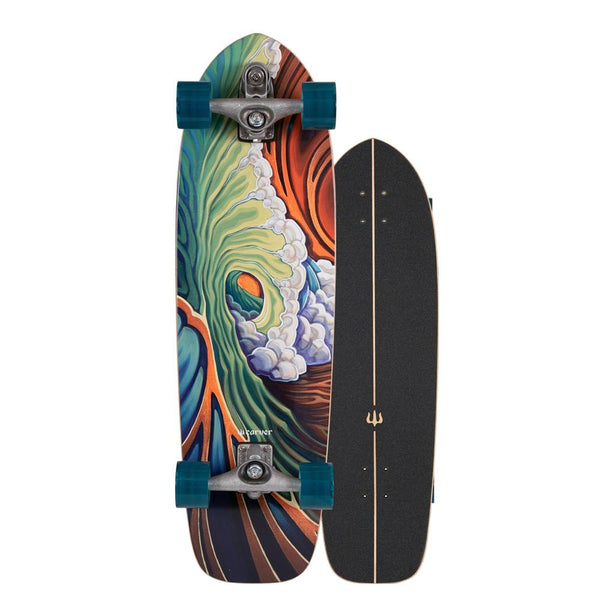 FREE
SHIPPING
100% MONEY
BACK GUARANTEE
ONLINE
SUPPORT 24/7
Carver 33.75" Greenroom - Surf Skate
The mid-sized retro template provides plenty of platform for stable carving and a wider stance, perfect for cruising and pushing, with timeless art by Matt Beard.


Deck specs:
9 7/8" wide
6 1/2"tail
4 1/8" nose
18 7/8"wheelbase

Set Up:
Front Truck - 6.5" C7
Back Truck - 6.5" C2
Griptape Style - Icon
Stock Wheels - 70mm/81A Ecothane Aqua Mags

C7 Trucks
This is the signature truck that started it all. Still the smoothest turning, fastest pumping surf truck ever, it's at the leading edge of true surfskate performance. The patented second axis of this front truck not only increases the turning radius of your carve, but lets you snap the nose and pivot your turns off the tail. This dynamic creates thrust and drives you forward with increasing speed. The striking similarity to surfing performance has made the C7 the choice for surf training by Pros and Ams alike.