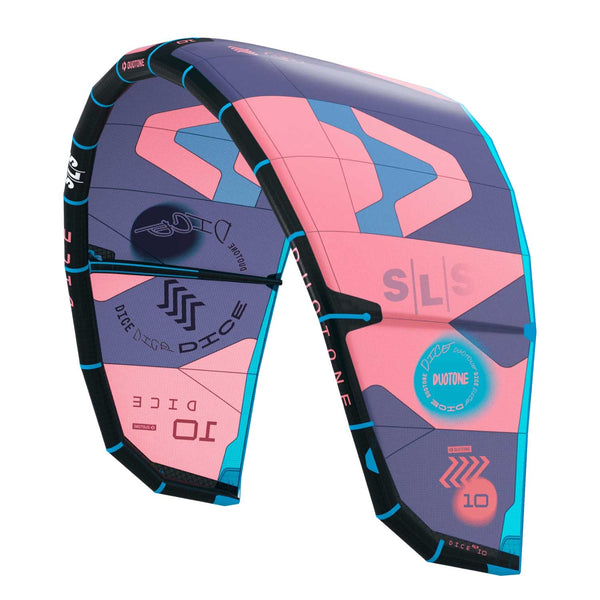 FREE
SHIPPING
100% MONEY
BACK GUARANTEE
ONLINE
SUPPORT 24/7
Duotone Dice SLS is the kite of choice for all the freestyle riders out there. Incredible amount of power in the kite loops, slack for unhooking and superb drift in waves. If you're seeking the best freestyle kite on the market, the Duotone Dice SLS is the way to go.

The Dice has always been a great boosting kite, during the powerful vertical lift you can definitely feel like you're hitting some serious G's on the way up. It's an incredible machine for throwing some impressive kite loops - the Dice is incredibly fast through the loop, generating a decent amount of power but it's also fast on the way up to catch you.
The Dice SLS had some design changes done to accommodate the use of Penta TX frame and Trinity TX canopy. You'll definitely feel a difference in how the new Dice flies with very direct steering, plenty of speed through the turns and greatly improved drift in the waves. Stiffer frame also means its unhooking capabilities increased with some of the riders chasing Dice SLS over the Vegas for more all-round performance without compromising the slack.

Thanks to weight reduction achieved by using Penta TX material, the kite feels faster through the turns and provides more power on the low end. The Trinity TX canopy makes the kite rigid even in very gusty conditions boosting riders' confidence when flying high, throwing loops and tricks.

The new Duotone Dice SLS is available for demo both locally and by postage within the UK - simply get in touch!