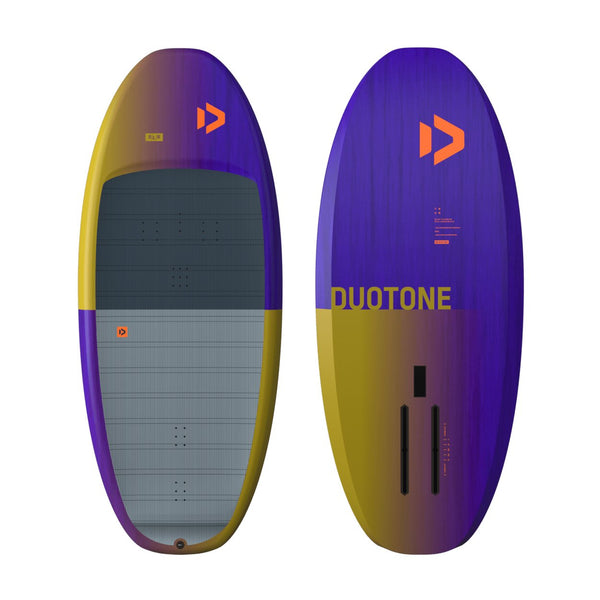 FREE
SHIPPING
100% MONEY
BACK GUARANTEE
ONLINE
SUPPORT 24/7
Introducing the Sky Style range, a renowned choice among ambitious wing riders seeking a perfect blend of take-off, landing, and surf-inspired playfulness. Crafted to elevate your style, the Sky Style stands tall as one of the foremost choices for progressive Wing Foiling. Building upon this success, our design team has meticulously enhanced these shapes, introducing new features and an additional size to extend the versatility of the Sky Style SLS.
At the core of the Sky Style's design philosophy lies the concept of enhanced rocker, offering heightened responsiveness and intuitive handling by maximising leverage over the foil's pitch. This design creates a remarkable sense of equilibrium and enjoyment, whether you're cruising on flatwater or tackling robust surf conditions. The increased nose height not only provides extra leverage for jumps but, in tandem with its ample volume, facilitates effortless recovery even from steep landings.
The Sky Style SLS boasts a deck recess that offers a well-balanced platform, not just for launching but also for controlled submersion, catering to riders using volumes below their body weight. In our 2024 update, we've raised the rail bevels on all Sky Style SLS shapes and pushed them rearward, enhancing clearance in the surf, enabling riders to carve tighter lines. By gently tapering these bevels towards the nose and tail, we've straightened the bottom contours, improving glide and making it easier to lift these boards out of the water with a smoother release.
The 45-liter Sky Style SLS 4'5" has been seamlessly integrated from the Sky Surf range, aligning it perfectly with the Sky Style SLS shapes. It's the ultimate machine for lighter wing champions looking to elevate their wing game. If you're ready to downsize and level up your winging experience, the Sky Style SLS makes it almost effortless.