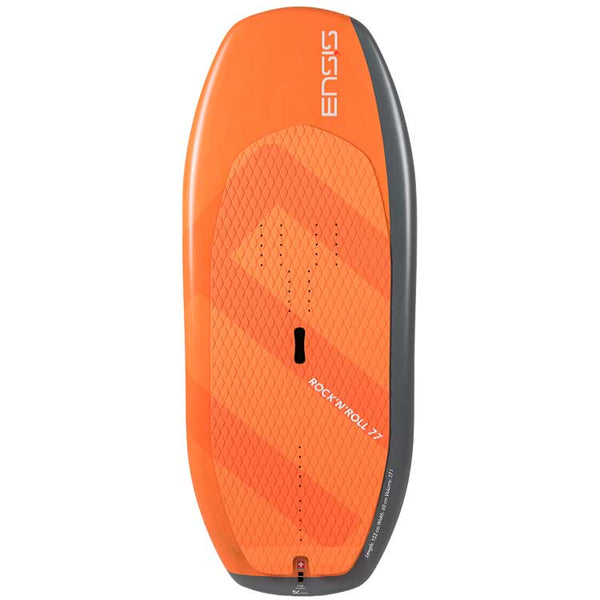 FREE
SHIPPING
100% MONEY
BACK GUARANTEE
ONLINE
SUPPORT 24/7
Ensis Rock n Roll wing board is definitely one of our favourite foil boards. Their double concave outline helps massively with take offs and recovery from touch downs. Being very compact it provides heaps of stability in choppy conditions - something that our local spots are full of and the Ensis board has been a godsend for these conditions.
Thanks to its wide nose the board doesn't dive under the water on touch downs or after jumps making the recovery a breeze. Thanks to its carbon construction the Ensis Rock n Roll is both light but also very durable. Last but not least - it's very well balanced when carrying around. If you've got a long walk you know how difficult it can be otherwise!
We're absolutely blown away with this board and if you have any questions about the sizing and suitability for your weight, riding level or style - feel free to give us a call or visit us in store! 
Performance Features

Ultimate stability in the water
The engineered wide nose and tail give you the important stability to get started or to wait for wind even in the choppiest water. The perfectly distributed volume supports you in your balance.
Early planing and easy pumping
The wide tail allows you to step into the back strap before you start and stays nicely balanced in the water. The tail kick bottom breaks the surface tension and allows the board to rock up quickly.
Early lift-off
The V-shaped, double concave bottom ensures an early lift-off. The bevelled rails further support the lift-off after a touchdown.
Specs of the 97 Board:
Length: 5'3"
Width: 27.5"
Volume: 97L
Specs of the 117 Board:
Length: 5'11"
Width: 31.5"
Volume: 117L