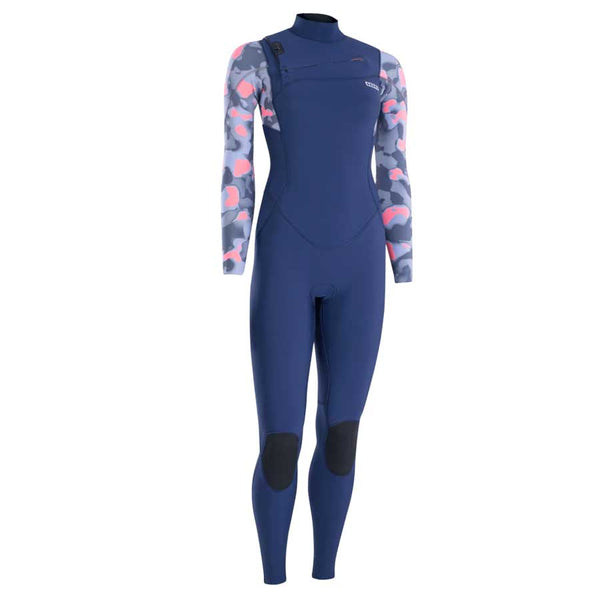 FREE
SHIPPING
100% MONEY
BACK GUARANTEE
ONLINE
SUPPORT 24/7
ION Amaze Amp 4/3 is one of the best women wetsuits in the world. Also one of the stretchiest, making it easy to put on and take off but also it feels incredibly comfortable when paddling out.
Combination of ION's Hot_Stuff 2.0 thermo lining with Plasma_Plush 2.0 and the new I_foam neoprene traps the heat inside of the wetsuit helping you to max out your sessions no matter what the weather throws at you. Our staff has test the wetsuit across surfing, kitesurfing, wakeboarding and windsurfing and they were absolutely blown away. It's a perfect all-season wetsuit for the cold UK waters.
Toasty Warm
Quick drying Plasma_Plush 2.0 combined with Hot_Stuff 2.0 for the best combination of warmth and stretch.
Epic Stretch
Limitless movement thanks to less panels and our stretchiest inside & outside linings.
Seam Sealing
Improved version of highly elastic neoprene tape securing every inch of lower body seams and highly stressed knee area.