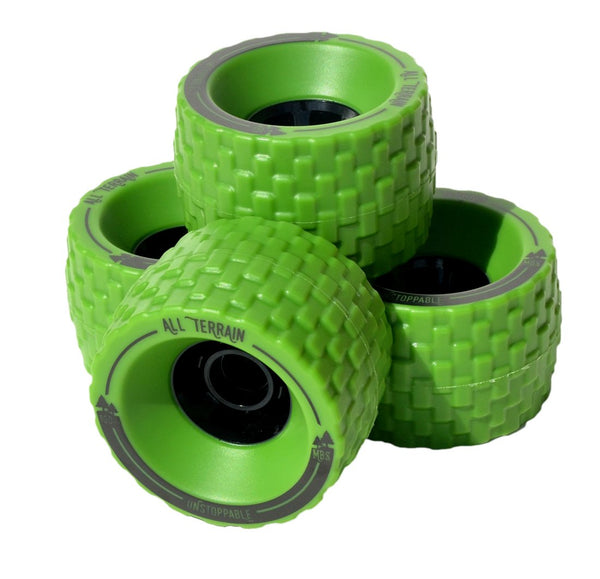 FREE
SHIPPING
100% MONEY
BACK GUARANTEE
ONLINE
SUPPORT 24/7
Something different from MBS - these 100mm all-terrain longboard wheels are cast with 78A super-high-rebound urethane. They are designed for closing the gap between mountainboarding and longboarding. Ideal for longboarding down rough terrain. They also work great with surf skates such as Carver boards!
Available in Black and Green.
Sold as a set of 4.
Take a 22mm bearing.