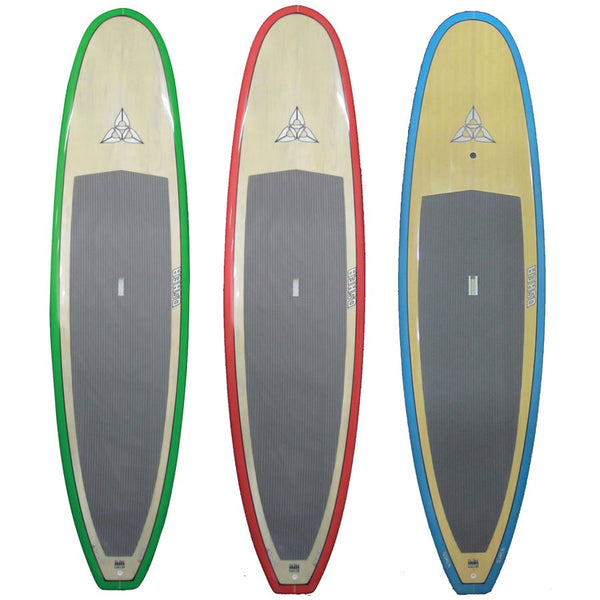 FREE
SHIPPING
100% MONEY
BACK GUARANTEE
ONLINE
SUPPORT 24/7
O'Shea has been shaping boards for years and their no-nonsense approach has produced some of the best-priced boards on the market.
The O'Shea XOver series are made for those who are looking for an all-round shape at a reasonable price. These boards are made to work both for cruising in flat water and catching waves with ease.
Strong EPXII Epoxy construction coupled with futures True Flex lamination layup makes them durable and provide the ideal flex to stiffness ratio whilst keeping the board lightweight.
All of the O'Shea XOver boards come with a thruster (2+1) fin setup for easy tracking in the straight line but also allowing the board to be thrown around when surfing waves.
It's a do-it-all board for anyone getting into SUP'ing for the first time or wanting a SUP that will cover all conditions.
SPECS:
O'Shea XOver 10'0" x 31.5" x 

155 litres

O'Shea XOver 10'6" x 32" x 155 litres
O'Shea XOver 11'2" x 32" x 165 litres