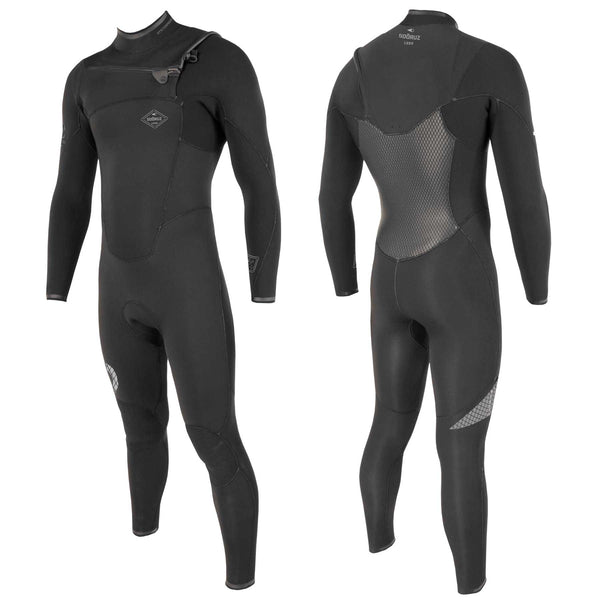 FREE
SHIPPING
100% MONEY
BACK GUARANTEE
ONLINE
SUPPORT 24/7
The Sooruz FIGHTER 5/4/3mm Men's Chest Zip Full Winter Wetsuit is a top-notch wetsuit that prioritizes warmth and comfort in colder water conditions. Crafted from premium materials, this wetsuit offers exceptional insulation and flexibility. It boasts a smart design with 5mm thickness in the chest and back areas, 4mm in the arms, and 3mm in the legs, ensuring optimal warmth and unrestricted movement.
The chest zip entry system simplifies the process of putting on and removing the wetsuit while maintaining a secure and watertight seal. Its ergonomic design and strategically positioned seams minimise chafing and discomfort. Additionally, reinforced knee pads enhance durability and protection. Whether you're into surfing, diving, or any water sport, the Sooruz FIGHTER Wetsuit is your reliable companion, keeping you warm, comfortable, and fully prepared to conquer the waves.
Sooruz's Best-Selling Wind-Sports Wetsuit
Made of Oysterprene Y5: A soft and lightweight material that improves flexibility without increasing prices.
Eco-Responsible Evolution: Oysterprene foam is derived from oyster shell powder.
Wind Development: Forearms pre-shaped to protect against tetany ankle scratches and calf water exits.
Seams: Sewn and glued (GBS) and reinforced with patches at intersections and critical areas.
Thermo-Loop: New inner polar lining on the upper thighs, belly, and back for added comfort and warmth during your sessions.
Black Diamond: Exclusive windbreaker and water repellent Soöruz material on the belly and back to shield you from the wind.
Chest-Zip Opening System: Ideal for wind sports like Kite Windsurf and Wing.