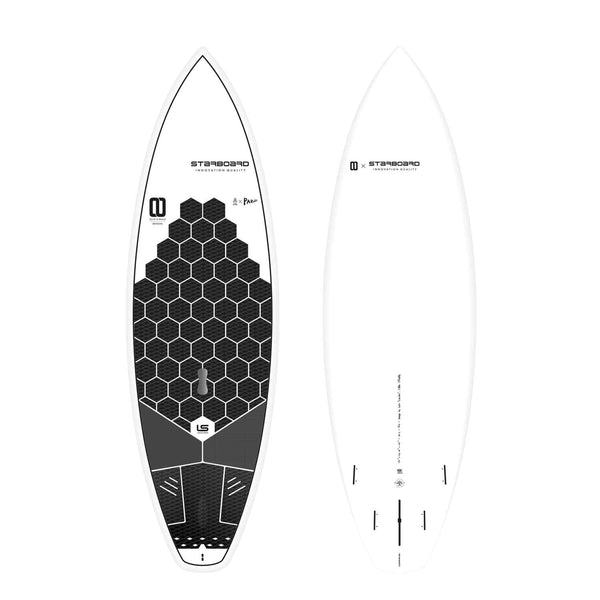 FREE
SHIPPING
100% MONEY
BACK GUARANTEE
ONLINE
SUPPORT 24/7
A brand new design enhances speed, manoeuvrability, and stability in various surfing conditions. The updated rocker provides more forgiveness on steep drops, while the flatter deck reduces the feeling of being buoyant. The refined fin positions improve control and drive during turns. With a thinner nose profile, the board becomes more agile for radical snaps, and the thinner tail enhances grip and response in turns.
In terms of size options, there is now a slightly longer range available. Additionally, a smaller model measuring 6'10" has been introduced, specifically designed for lighter and more skilled riders. This model has a thinner and lower volume design and has been tested and approved by Riki Horikoshi from Japan.
The Pro series is crafted with Blue Carbon Pro construction and features FCS 2 side fin boxes. On the other hand, the Limited series includes normal FCS side fin boxes.
For those seeking to conquer bigger waves, the 9'6" GUN is offered in the Blue Carbon construction with added UD carbon stringers and heavier glass cloths. These reinforcements significantly increase the board's strength to withstand the power of larger surf.
The PRO design is specifically tailored for experienced riders who are passionate about riding world-class waves.
Wondering about different board constructions? Check out Starboard's website for full details. If you want to have a chat about real-world difference in feel, give us a call or drop us an email!