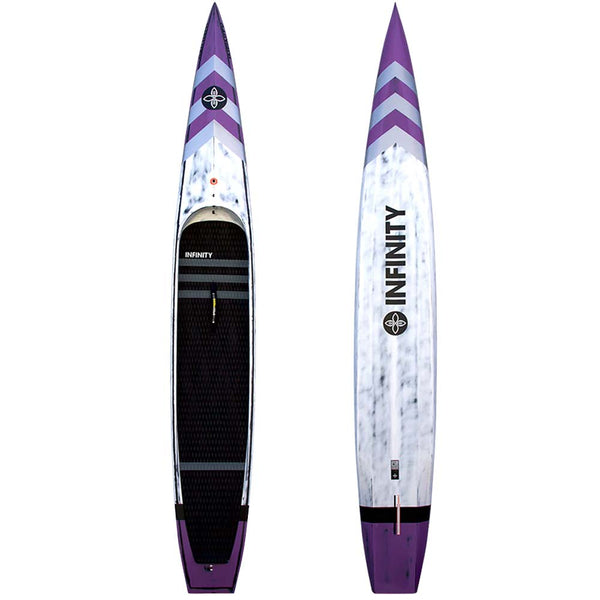 FREE
SHIPPING
100% MONEY
BACK GUARANTEE
ONLINE
SUPPORT 24/7
If you're here you already know what you're looking, you've red the reviews, watched multiple clips on YouTube and geeked out about all the sizes. Whiplash is the F1 of SUP race boards. The fastest and most efficient board on the water, is now available in the most advanced hollow carbon technology yet.
Please note: as with all top-end race boards, please get in touch with us before making a purchase to discuss the best shipping option. We tend to hand-deliver some of our SUP's to avoid potential mishandling by the couriers.
Introducing a revolutionary hybrid elevated tail with a mini-square design, the first of its kind, offering a completely new approach to maximise glide and release. This tail design is the fastest, most stable, and efficient one we have ever created.
The board performs exceptionally well upwind and provides enough stable control to navigate moderate bumps using the tail.
The New Whiplash underwent minor refinements in key areas. Similar to the Blackfish, Dave Boehne maintained the unique inverse Vee bottom concept, directing water along the center line in a highly efficient displacement pattern, resulting in improved tracking. The nose entry now features an even sharper bottom-up Vee shape, extending further back towards the standing area, providing a more engaged feel and smoother cutting.
Here's what the designer of Infinity Whiplash has to say about what the board is all about, how it's made and how to take good care of it:
Underneath, the nose entry has a sharper and more prominent Vee shape to enhance water cutting. The dugout area has been carved out to increase the cockpit width by an additional inch. The tail has been thinned out, allowing for easier sinking and greater agility during buoy turns and riding bumps.
Compared to the 2021 model, the bottom of the board now has a flatter rail panel under the feet, lengthened to enhance side-to-side stability. The step rail has been shortened all the way to the tail block, transitioning into a narrow square tail at the corners. This design ensures a cleaner release, improved control when back on the tail, and a remarkably smooth glide per stroke.
This tail design offers unparalleled glide per stroke and exceptional stability, particularly in narrow widths. It serves a dual purpose, providing low drag speed when paddling and maximum stability when stepping back, sinking, and engaging the tail. This innovative tail design is an industry first and will leave you amazed by its performance.
Sizes / Recommended Rider Weight

14' x 21" x 254L (recommended MAX rider weight 170lbs / 77.11kg)
14' x 22.5" x 272L (recommended MAX rider weight 190lbs / 86.18kg)
14' x 24" x 298L (recommended MAX rider weight 210lbs / 95.25kg)
14' x 25.5" x 316L (recommended MAX rider weight 225lbs / 102.05kg)