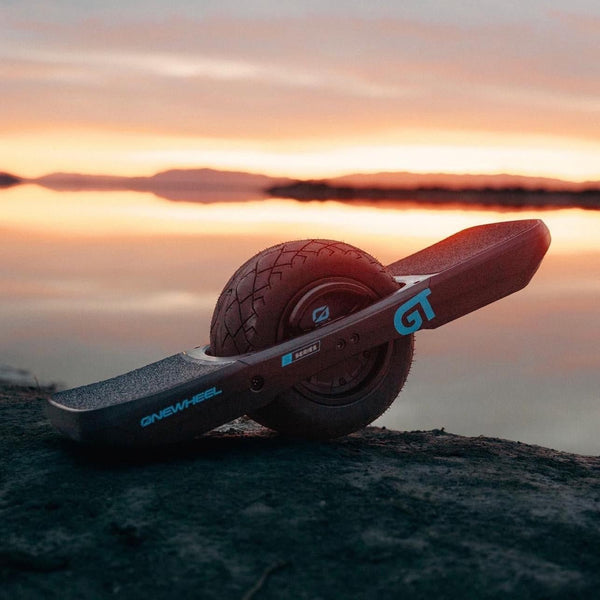 FREE
SHIPPING
100% MONEY
BACK GUARANTEE
ONLINE
SUPPORT 24/7
Sku:
onewheel-gt-s-series
More power. More Torque. Over 50% more voltage. Less fear of wiping out on climbs. What's not to love? The already epic Onewheel GT just got supercharged!
The Onewheel GT S Series is a cutting-edge electric skateboard that's more than just a mode of transportation; it's a thrilling experience that redefines the way you move. Whether you're a seasoned rider or a newbie looking to dive into the world of electric boards, the Onewheel GT S Series is designed to deliver exhilarating adventures like never before.
Pre-order yours today and score a free t-shirt! Be the first to ride the next generation of Onewheel GT S Series boards! As soon as we'll get our hands on, we'll have one on demo so you can come and test-ride it.
SPECS:
Top Speed: 25MPH
Range: 16-25MI
Voltage: 113V
Footpads: Lowboy
Tire: Performance Treaded
Weight: 33LB
Bearings: NSK
Onewheel GT S-Series Key Features
Enhanced Power: The GT S-Series is a game-changer, boasting a P45B 113V Battery that's 50% higher in voltage than its predecessor, the Onewheel GT. This substantial boost in power equates to an electrifying experience, whether you're racing through city streets or tackling off-road terrain.
Revamped Footpads: Reimagined footpads, making them sleeker and lower profile. With a mellow concave and a subtle rear kick, they're reminiscent of the popular XR footpads, offering improved comfort and control for riders.
Treaded Tire Standard: The GT S-Series still features the trusty 6.5" Hub, and it now comes stock with the high-performance GT Performance Treaded tire. This tire upgrade enhances grip, stability, and your overall riding experience.
Quality Bearings: The bearings are none other than authentic NSK's, ensuring a smooth and reliable ride.
Optimised Performance: Under the hood, the stator features "optimised windings" and higher-grade, curved magnets. These upgrades reduce air gaps and deliver substantial torque, giving you the power you need to conquer various terrains.
Advanced Speed Control: We've increased the pushback/buzz thresholds from 20mph on the GT to a thrilling 25mph on the GT S-Series. This means you can push your limits and achieve higher speeds with confidence.
Efficient Software: Our software has been fine-tuned to handle higher sustained loads of current. Coupled with the reduced amperage needed for equal performance due to the higher voltage, you'll experience impressive low-speed torque, perfect for conquering hills and challenging terrain.
Lightweight Design: The GT S-Series sheds over 2lbs compared to the GT, making it even more manoeuvrable and transport-friendly.
Impressive Range: The advertised range is an impressive 16-25 miles, and the GT S-Series's battery enables incredible speeds while pushing through pushback.
In essence, the majority of these upgrades are geared towards enhancing the board's performance, ensuring that it's not just a mode of transportation but a thrilling ride that pushes the boundaries of electric skateboard innovation. Experience the future of electric skateboarding with the Onewheel GT S-Series today.
Why Choose Onewheel GT S Series
The Onewheel GT S Series is more than just a mode of transportation; it's a lifestyle. With its combination of power, agility, and style, it offers the ultimate riding experience. Whether you're commuting to work, exploring the great outdoors, or simply seeking an adrenaline rush, the Onewheel GT S Series is the ideal companion.
Join the Onewheel Community:
Become part of a global community of riders who share your passion for adventure. Experience the thrill of gliding over diverse terrains, connect with like-minded individuals, and embark on unforgettable journeys.