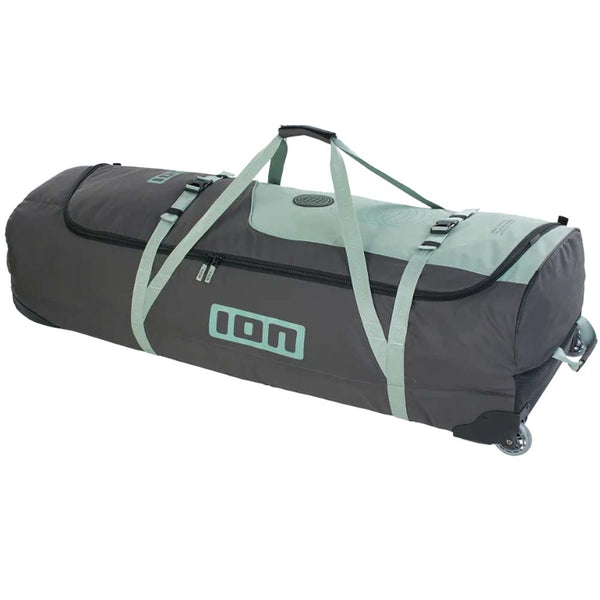 FREE
SHIPPING
100% MONEY
BACK GUARANTEE
ONLINE
SUPPORT 24/7
Introducing the ION Gearbag Core: the ultimate storage solution designed specifically for kiteboarding enthusiasts. This lightweight, compact, and robust bag is carefully crafted to accommodate all of your kite gear, ensuring you have everything you need for an amazing adventure.
Actual sizes (contrary to ION website): 139cm, 152cm, 165cm, 186cm

ION Gearbag Core is constructed with a high-quality 100% recycled polyester outer shell, making it not only functional but also environmentally friendly. By choosing this bag, you contribute to the sustainable movement while enjoying the convenience it offers.

With its compact design, the Gearbag optimizes space, allowing you to bring all your essential kiteboarding equipment on each trip. No need to leave anything behind; this bag can handle it all. Whether you're heading to the beach for a quick session or embarking on an extended kiteboarding expedition, the Gearbag has got you covered.

Transportation is a breeze with the Gearbag Core. It features a lightweight construction that won't weigh you down, complemented by heavy-duty wheels. Effortlessly glide from point A to point B, navigating any terrain with ease. Say goodbye to the struggle of lugging around heavy gear and embrace the convenience of this thoughtfully designed bag.

What sets the Gearbag Core apart from other storage options is its additional little tool bag. This super handy addition ensures that your time at the destination is well-spent doing the things you love, rather than rummaging around for spare parts and small components to set up your gear. Keep everything organised and easily accessible, allowing you to make the most of your precious moments on the beach.

So, why waste time searching for misplaced items when you can simply grab your Gearbag Core, secure everything you need, and head out for a refreshing beer or a relaxing nap? With this bag, you can truly enjoy your kiteboarding experience without unnecessary hassles. Let the Gearbag revolutionise the way you store and transport your gear, enhancing your overall kiteboarding journey.